South by Anton Uhl, "Learning to Fly", became available in paperback and Kindle versions March 30, 2015.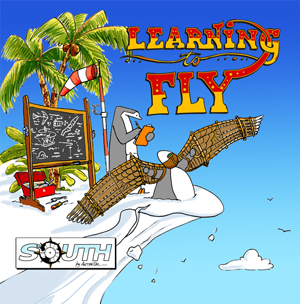 Learning To Fly is the most recent book of South Comics in which Stan and Dudley ask some of life's bigger questions like, "Why are we here?" and "Do I sleepwalk?"

Topics range from the arts and music to time travel and chocolate! You can be sure that Stan and Dudley have their own unique point of view where even Halloween is food for thought, garnished with a good dose of heart-felt love and laughter.


Many years ago (2006) when South originated, it was set on a background influenced and inspired by the the remnants left in Antarctica by the amazing Sir Ernest Shackleton.

Through the years however, Stan and Dudley evolved into the more complex and amusing characters with questions and quirks of their own, more like you and me as we explore the wonders and mysteries in our quest for a good life.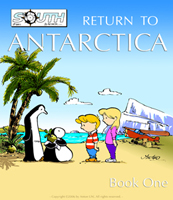 In the original archived comics below, penguins Stan and Dudley have made their home in two boats filled with treasures abandoned in Antarctica by Sir Ernest Shackelton and his men back in 1916.

Penny and Giff live at South Station during the Antarctic summer months and share the questionable good fortune of living among the continent's unique wildlife.
go to older archived comics